Int'l Hindu Conference 2017 on Aug 31
August 29, 2017 | 9:20 pm&nbsp&nbsp&nbsp&nbsp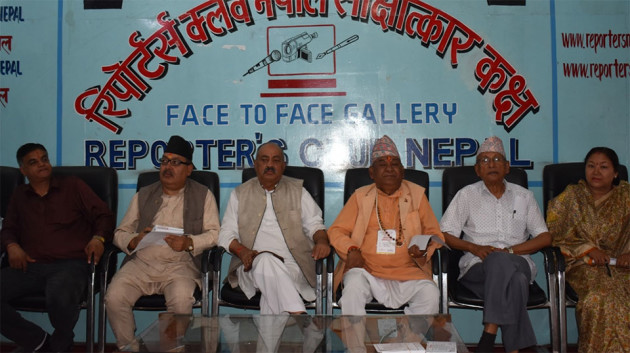 Kathmandu / Aug. 29: International Hindu Conference 2017 is going to be held on the premises of Pashupati Temple from Thursday.
The conference will start on August 31 and end on September 2.
Speaking at a press meet organized at Reporters Club Nepal in the capital on Tuesday, Sanatan Sanskriti Samaj Nepal said the conference will come up with an agenda to reinstate Hindu state.
Haribol Bhattarai, coordinator of Sanatan Sanskriti Samaj Nepal, senior vice president of Hindu Mahasang Arjun Bastola, among others, delivered their views at the program.