SC verdict on writ relating to provincial, federal election on Sept 4; Verdict on Silwal's case on Sept 12
August 31, 2017 | 8:47 pm&nbsp&nbsp&nbsp&nbsp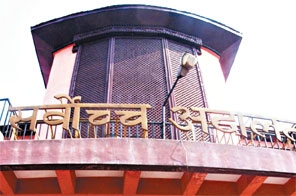 Kathmandu / Aug. 31: The Supreme Court has set a date to issue the verdict on a writ petition filed demanding the fixation of the dates of provincial and federal elections by coming January 21 only after formulating laws.
The SC scheduled the verdict for September 4 after the completion of the hearing on the writ petition. The order to this was issued by division bench of Justices Deepak Raj Joshi and Hari Krishna Karki on Thursday.
Senior advocate Dr Chandra Kant Gyawali, and advocates Bimal Gyawali, Leeladhar Upadhyay and Sushil Karki had filed the writ petition demanding the government that it formulated the laws relating to elections first and then fix the date of the provincial and federal parliaments.
The government was also asked to formulate the electoral laws before 120 days of the elections.
Verdict on Silwal's case on Sept 12
Similarly, the Supreme Court is scheduled to issue verdict relating to DIG Nawalraj Silwal's case of promotion on September 12.
The hearing on Silwal's case has completed on Thursday. The hearing was over under the comprehensive full bench of Chief Justice Gopal Prasad Parajuli, and Justices Om Prakash Mishra, Kedar Prasad Chalise, Sharada Prasad Ghimire, Mira Khadka, Prakash Mansingh Raut, and Purushottam Bhandari.
DIG Silwal had filed the writ arguing why other DIGs Jay Bahadur Chand and Prakash Aryal were promoted despite having less score in performance evaluation than his score. RSS