FNJ calls for implementation of working journalist act
September 8, 2017 | 9:47 pm&nbsp&nbsp&nbsp&nbsp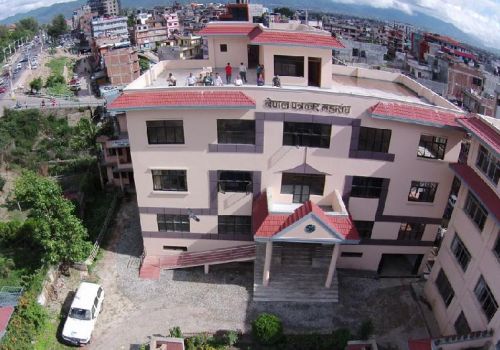 Kathmandu / Sept. 8: Federation of Nepali Journalists (FNJ) has drawn the attention of the Ministry of Information and Communications toward resolving problems of working journalists.
A delegation led by FNJ Chairperson Govinda Acharya today reached at the office of the Communications Minister, Mohan Bahadur Basnet, and State Minister Tapta Bahadur Bista, and called for the effective enforcement of working journalist act (WJA) through collaboration among media owners, FNJ and Communications Ministry.
The Act has defined a person performing news related jobs after being appointed in media outlets including print, radio, television and online as a working journalist.
Responding to the demands, Communications Minister Basnet expressed his readiness to implement WJA and enable press freedom in the country.
FNJ Chairperson Acharya said around 80 per cent journalists working in private media have not obtained appointment letter. According to the statistics of Press Council Nepal, currently 1000 newspapers, 700 FM radios, 100 televisions and 750 online are on regular operation.
Although the government-formed Minimum Wages Fixation Committee has determined Rs 19,500 as minimum salary for a working journalist, the latter have not received it accordingly.
Similarly, the working journalists have also not received facilities stipulated in the Working Journalist Regulations-2053 BS.
The FNJ also demanded the Communications Minister to take action against those involved in the killing of journalists and carry out search for the missing journalists.
The FNJ has urged the Minister to implement the National Mass Communication Policy-2073, appoint high-powered Press Registrar, arrange journalist accidental insurance and ensure media autonomy and freedom.
Likewise, the umbrella organization has drawn the attention of the Minister toward immediately implementing the agendas including health insurance, senior journalist livelihood allowance, increase in size of journalist welfare fund and emergency relief fund.
The Minister was also asked to take initiative for the establishment of the National Mass Communications Training Academy, formation of the Media Commission or Academy, mass communications museum and e-library and special incentives to media operated by people with disability, minorities and women journalists. As many as 15,000 members are affiliated to the FNJ. RSS