Bibeksheel Sajha Party demands strong action against corrupt officials
September 12, 2017 | 10:06 pm&nbsp&nbsp&nbsp&nbsp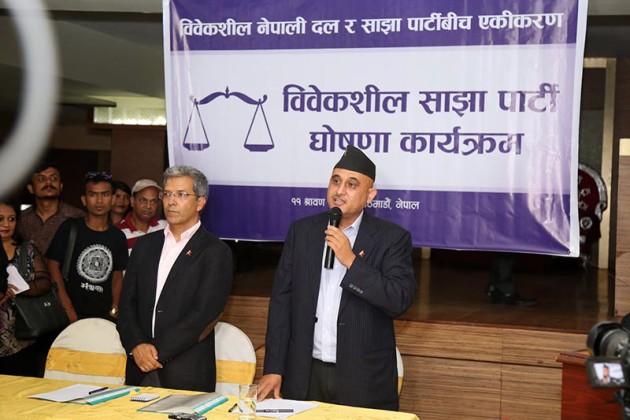 Kathmandu / Sept. 12: Newly-emerged alternative political party — Bibeksheel Sajha Party — has demanded strong action against those involved in the series of corruption cases in country including Nepal Oil Corporation (NOC).
In a statement issued by party spokesperson Surya Raj Acharya has stated that the corruption cases of Ncell, Tax Settlement Commission, NOC, Kathmandu National Medical College and Sajha Prakashan have set up example of bad governance in the country.
The statement further reads, "The regular gold smuggling through the customs including Tribhuvan International Airport have raised the question against the trustworthiness of the state mechanisms."
Coming down heavily on formation of jumbo cabinet, the party has termed it as political irresponsibility to have the corruption unbridled in the name of democratic governing system while the country's economy is based on remittance that exposes non-ethical and non-humanitarian aspects of the state.
Stating that the corruption is against the democratic norms, values and principles, the party has condemned the unreceptive role of concerned authorities of the state and the government to act strongly against culprits.
The party has demanded the concerned authorities to bring delinquents to book into justice. Likewise, the party has urged the public to stand against the corruption and political disparity.