Employee adjustment bill passed with majority in Parliament;  House passes two bills relating to finance
October 6, 2017 | 9:55 pm&nbsp&nbsp&nbsp&nbsp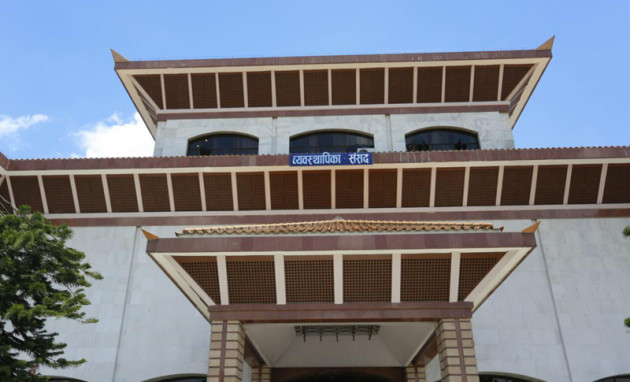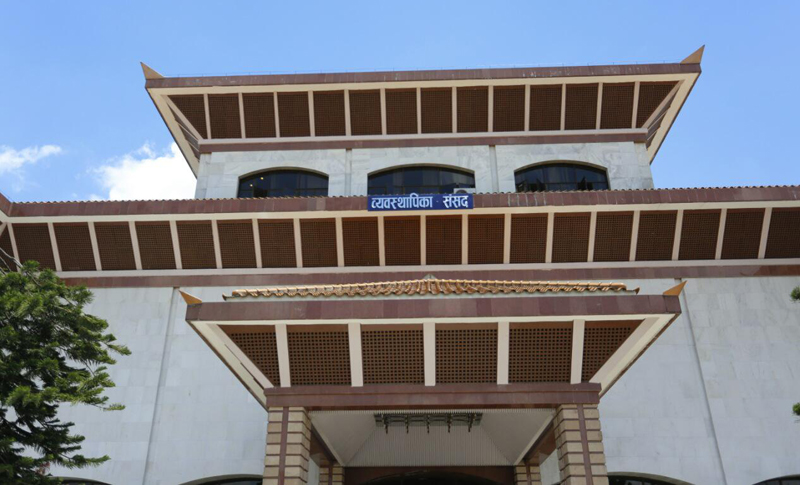 Kathmandu / Oct 6: A meeting of the Legislature-Parliament today passed the 'Employees Adjustment Bill, 2074 BS' by a majority.
Minister for General Administration Tek Bahadur Basnet, informing the parliament about the main features of the bill, urged the parliament to pass the bill as it provides for the adjustment of the employees in line with the federal set-up and the constitution.
In the meeting, lawmakers Jeevan Pariyar, Chudamani B.K. Jungalee, Dilli Prasad Kafle, Meena Pun, Prem Suwal, Ramhari Subedi, Ramhari Khatiwada, Rabindra Adhikari and Rukmini Chaudhary called for making provision in the bill requiring that all the government employees should go to the places where the government has assigned them to.
They also suggested incorporating a provision in the bill whereby the employees would be required to have only one trade union and not several unions on party line.
House passes two bills relating to finance
Meanwhile, the Legislature-Parliament on Friday passed two bills relating to finance with are directly associated with the implementation of constitution.
The meeting passed the 'Bill on Intergovernmental Finance Management' and 'Bill on National Natural Resource and Finance Commission'.
In the meeting, Finance Minister Gyanendra Bahadur Karki tabled the bills for approval stating that management was made for the distribution of means and resources as per the aspiration of the constitution and the issue of central government's support was made more systematic.
The House meeting passed the bills with majority of votes after the discussions.
Likewise, the meeting passed the Bill on Finance Commission.
On the occasion, Minister Karki urged the House to pass the bill stating that formation of the commission was inevitable to make a basis for the distribution of the means and resources in all three layers of governments.
Similarly, Minister for Health Giriraj Mani Pokharel tabled the bill on 'Rapti Health Science Academy, 2074' for discussion which the House meeting approved unanimously.
During the meeting, President of Development Committee Rabindra Adhikari tabled the Annual Report of the Development Committee, 2074.
Meanwhile, the House meeting was postponed due to shortfall of required number of the lawmakers.
The next meeting of the House is scheduled to be held at 1:00 PM on Sunday. RSS