ANNISU-R padlocks CTEVT over affiliation controversy
October 6, 2017 | 9:55 pm&nbsp&nbsp&nbsp&nbsp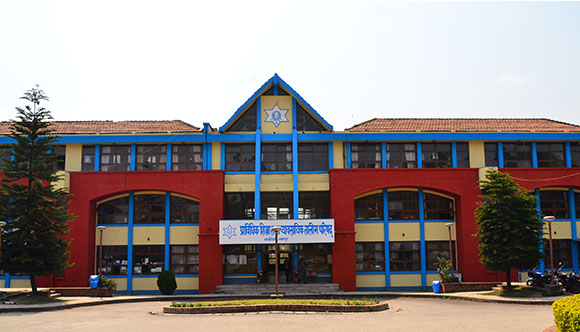 Kathmandu / Oct 6: All Nepal National Independent Student Union-Revolutionary (ANNISU-R) has padlocked the office of Council for Technical Education and Vocational Training (CTEVT) accusing financial irregularity and granting affiliation against law.
The student union has said that the Council was in a process to grant affiliation to over two dozens of controversial colleges under the direct involvement of Education Minister Gopal Man Shrestha.
The agitating ANNISU-R cadres have impounded important documents and padlocked along the office.
ANNISU-R central secretary and CTEVT coordination committee Achyut Bhatta warned that if government continues with its decision to grant affiliation to the controversial colleges, they would resort to the protest.
He said that if the CTEVT meeting called for today refrains from taking such decision, the confiscated documents would be returned.