Prez Bhandari stresses on conserving herbs and heritages of Karnali
October 12, 2017 | 1:02 am&nbsp&nbsp&nbsp&nbsp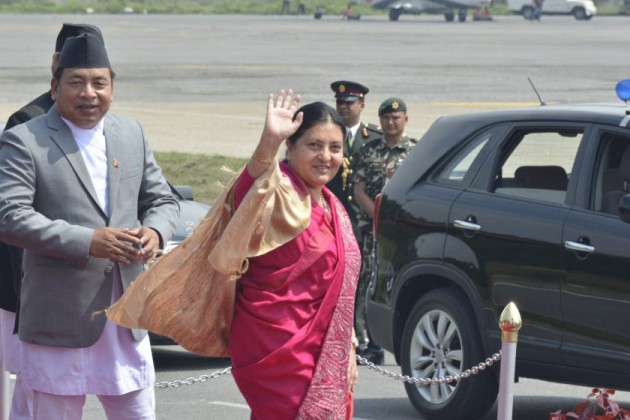 Jumla / Oct 11: President Bidya Devi Bhandari has said that the herbs and heritages of Karnali region should be conserved.
She said that culturally important heritage sites should be protected and the areas should also be widely promoted for tourism.
President Bhandari, who arrived here in Khalanga of Jumla to inaugurate the science laboratory building of Chandannath Namuna Secondary School, said the students of remote areas of Karnali aspiring to pursue higher study in science need not go to others districts from now on. The science lab was constructed at the cost of Rs 4million.
The head of the state was welcomed by students, teachers and local people in Khalanga. The Local Administration had beefed up security in view of the President's visit. She also offered worship at Chandannath Bhairabnath Temple. (ekantipur)