Don't scrap affiliation with NMC: SC issues stay order to TU
November 1, 2017 | 4:13 pm&nbsp&nbsp&nbsp&nbsp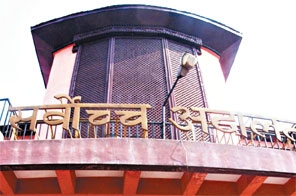 Kathmandu / Nov 1: The Supreme Court has issued stay order against the decision of Tribhuvan University (TU) to scrap affiliation given to National Medical College in Kathmandu.
A single bench of justice Dambar Bahadur Shahi issued the order without calling the persecutor to discuss over a writ filed by the owner of the college.
The college owner had filed a writ petition at the apex court on October 17. In the hearing made on the writ on October 27, the court order the TU not to implement its decision to scrap the affiliation.
On July 27, the TU's Executive Council had grated affiliation to the College. However, the TU had decided to scrap the affiliation following the agreement reached with Dr Gobinda KC, who staged 12th hunger strike to put pressure on the government to bring reform in the medical sector.
An investigation conducted by TU Executive Council after the agreement with Dr KC had found that the College did not meet basic criteria.