Narayangarh-Muglin road will be closed on Saturday
November 9, 2017 | 9:16 pm&nbsp&nbsp&nbsp&nbsp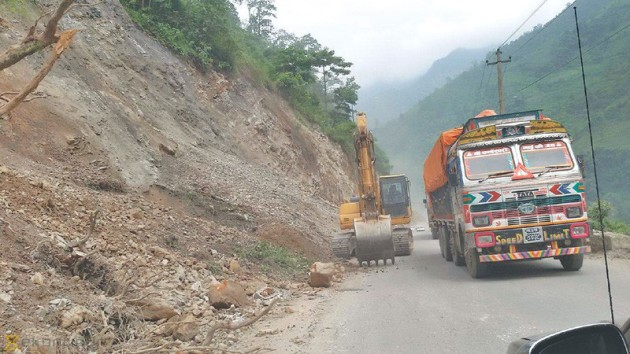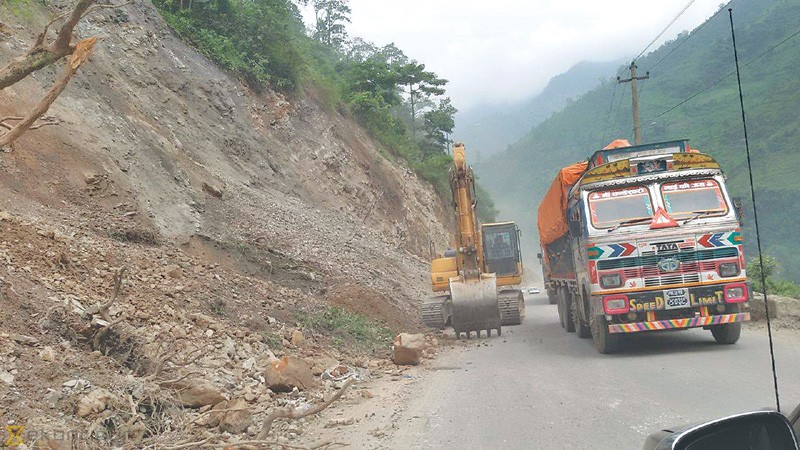 Kathmandu / Nov 9: Narayangarh-Muglin road section will be closed on Saturday to bring down a mud mound including a huge rock near Setidobhan in Chitwan. The mud mound has been terrorising people passing through the road stretch for the past few weeks.
In a notice on Thursday, the Narayangarh-Muglin road project said that the road section will be closed from 10 am to 5 pm on Saturday.
According to the District Administration Office, the vehicular movement along the Narayangadh-Muglin road section would be halted from 7 am to 4pm to continue the road widening project every day.
The decision was taken with an objective to ease the traffic movement in view of upcoming provincial and parliamentary elections
Chief District Officer Narayan Prasad Bhatta said that the vehicular movement will be halted for one to one-and-half hour in the places where wall cutting works are underway.
It has been learnt that 59.3 percent of the road widening works have been completed so far.