Former PM Kirti Nidhi Bista no more; Last rites performed
November 11, 2017 | 8:41 pm&nbsp&nbsp&nbsp&nbsp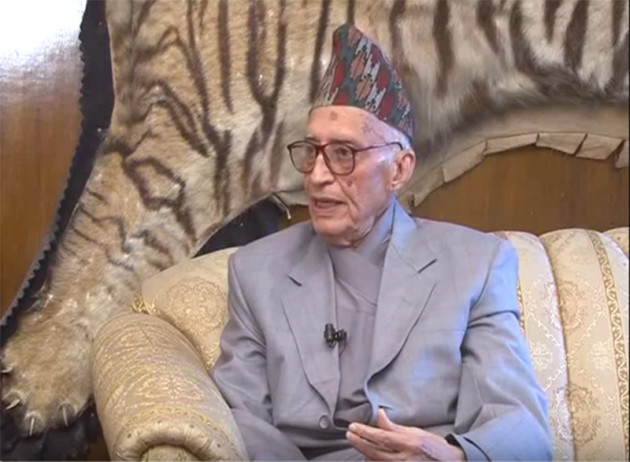 Kathmandu / Nov 11: Former Prime Minister and veteran politician Kirti Nidhi Bistha breathed his last at his residence in Gyaneshwor this morning. He was 90.
Bista was suffering from cancer for long.He is survived by two sons and three daughters.
He was the 25th Prime Minister of Nepal. He was also the vice chairperson of the council of ministers after King Gyanendra Shah's coup in 2005.
The last rites of former Prime Minister Kirti Nidhi Bista were performed at Pashupati Aryaghat as per the Hindu culture on Saturday afternoon.
Bista's eldest son lit the funeral pyre.
CPN-UML senior leader and former Prime Minister Madhav Kumar Nepal, Rastriya Prajatantra Party (RPP) Chairman and Deputy Prime Minister Kamal Thapa and Ekikrit Rastriya Prajatantra Party Rastrabadi leader Prakash Chandra Lohani among other leaders had reached Pashupati Aryaghat this afternoon to pay their respects to Bista.