Over 100 arrested involving anti-election activities; 8 including minor injured in Rautahat bomb blast
November 18, 2017 | 9:51 pm&nbsp&nbsp&nbsp&nbsp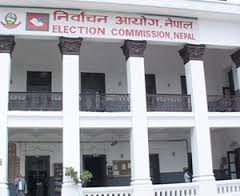 Kathmandu / Nov 18: Over 100 persons indulging in anti-election activities were arrested from across the country, according to Home Ministry spokesperson Narayan Prasad Sharma Dawadi. The majority of the arrested are from the Biplav-led Maoist party.
Incidents of bomb attacks targeting the candidates have been on the rise recently. Former speaker Onsari Gharti, DPM Krishna Bahadur Mahara, Minister Janardan Sharma and CPN (MC) leaders Narayan Kaji Shrestha, Barsha Man Pun, former Minister UML leader Sherdhan Rai, who were candidates from left alliance, were attacked with IEDs.
Similarly, Nepali Congress candidates and leaders Ram Chandra Poudel and Ram Sharan Mahat were also attacked with bombs.
However, Spokesperson Dawadi said though some anti-election groups have carried out incidents in some places in a clandestine manner, the local administration has been directed to check such activities. He also urged all voters to take part in the voting confidently, as law and order has been fully guaranteed. RSS
8 including minor injured in Rautahat bomb blast
At least eight persons including a minor have been injured in a bomb blast near Radha-Krishna Temple of Chandrapur Municipality-5 in Rautahat district on Saturday afternoon.
The attack was done targeting the election campaign of the left alliance in the district.
Of them, Sarita Rai (31) and her seven-year-old daughter Jaibika have been critically injured, said police.
Similarly, Laxmi Rai, Ratna BAhadur BK, Kunta Khatri, Gopal BK, Dilmaya Rai and Yamuna Kafle of the district have sustained injuries.
Gopal and Yamuna were rushed to Chandrapur Hospital for treatment. Remaining others were sent to Bharatpur Hospital for the treatment.
Police have suspected Biplab-led CPN Maoist behind the incident. However, no one has claimed the responsibility for the blast.
According to SP Yagya Binod Pokharel, police have taken the incident site under control for further investigation. Police are looking for the culprits.
NA defuses IED in Lamjung
An Improvised Explosive Device or IED was found planted in the Lamjung district headquarters today at a time when an election campaign was going on in a peaceful manner. The NA personnel defused the IED planted near Hospital Chowk in Bensisahara Municipality-8.
The local residents had informed the security forces after seeing a suspicious object on the road pavement. The NA personnel from Shreejung Battalion defused the IED made using a kettle, chief of the Battalion Lieutenant Colonel Madhav Thapa said.
Likewise, an IED was exploded in the forest near Besisahar at 6:00 this morning, terrorizing the normal life.
Nepali Congress is organizing a mass meeting in Besisahar, Lamjung district headquarters today where leaders Ram Chandra Poudel and Shashanka Koirala are scheduled to address the election programme.
1 hurt in blast targeting NC senior leader Ram Chandra Paudel
Meanwhile, a pressure cooker bomb went off targeting Nepali Congress senior leader Ram Chandra Paudel at Nepal Danda of Bhanu Municipality-10 in Tanahun district this afternoon.
A policeman has been injured in the incident that occurred at 3:00 pm today, said DSP Padam Bahadur Bista at the Lamjung District Police Office.
The NC senior leader was on his way to address a programme in Lamjung when the incident took place, police said.
Paudel and his cadres, however, are safe, it has been reported. The glass of the vehicle (Ba 13 Cha 3546) was shattered in the incident.
Police are yet to know the cause and people involved in the attack.