Government to construct Budhi Gandaki Hydel Project on its own
November 25, 2017 | 5:36 am&nbsp&nbsp&nbsp&nbsp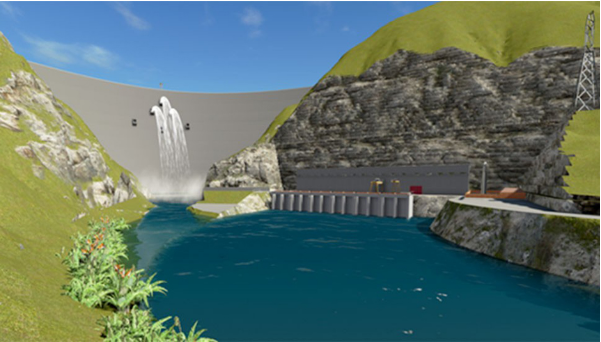 Kathmandu / Nov 24: The much-awaited national pride project – Budhi Gandaki Hydropower Project is to be constructed at national investment.
In this connection, the government has decided to complete the construction work of the 1,200-MW hydropower project within coming eight years.
A meeting of the Council of Ministers on Friday took the decision of forming a study committee headed by Vice-Chairperson of the National Planning Commission, Dr Swarnim Wagle, to ensure the investment to complete the project within the deadline.
Organising a press meet at the Energy Ministry to inform the government's decisions, Deputy Prime Minister and Energy Minister, Kamal Thapa, said that the study committee comprises Finance Secretary, Energy Secretary and Governor of the Nepal Rastra Bank. The Committee is mandated to submit its report within 15 days.
Similarly, the government has also decided to give the responsibility of detailed engineering, procurement and construction and financing (EPCF) of the hydel project to the Nepal Electricity Authority, added DPM Thapa.
The cabinet meeting held on November 13 had decided to scrap the agreement signed with China's Gejuwa Company on Budhi Gandaki hydro construction. The Energy Ministry had already informed the Gejuwa Company about the cancellation of the agreement. The government had invested Rs 1.96 billion to prepare a detailed project report of the Project.
DPM and Energy Minister, Thapa, said that the cabinet also decided to carry out Budhi Gandaki Lower Basin Benefit Study under the leadership of Water Resource and Energy Commission of the Energy Ministry.
Similarly, the meeting also promoted Buddhi Bahadur Khadka to the post of Secretary and Dr Sushilnath Pyakurel and Dr Tarun Poudel to the 12th level.
The government took the decision to upscale the capacity of Hetauda Hospital to 300 beds, Seti Zonal Hospital to 300 beds and Bhim Hospital, Rupandehi to 50 beds. RSS