Beware of middlemen: CJ Parajuli
November 25, 2017 | 5:33 am&nbsp&nbsp&nbsp&nbsp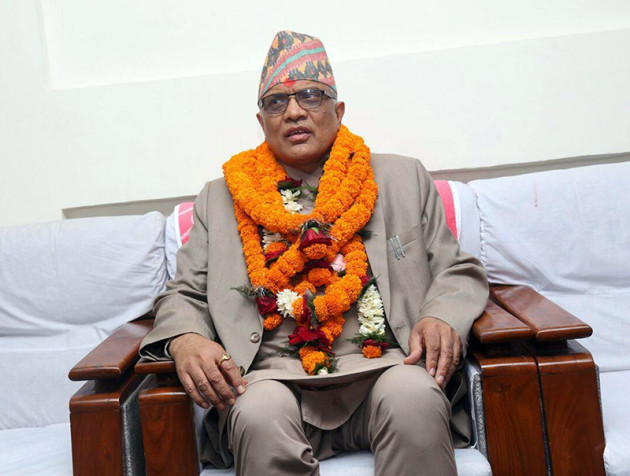 Kathmandu / Nov 24: Stating that middlemen are very active to influence the judiciary, Chief Justice (CJ) Gopal Parajuli has asked lawyers and judges to be aware of them while imparting justice.
Speaking at the Legal Internship Program for Women and Vulnerable Group Lawyers-2017, organized by Nepal Bar Association and supported by UNDP, Parajuli called on the judges to be aware of the middlemen who try to influence the process of imparting justice.
"In the past, one would not get justice without offering sweets (Pan Ful) to judges," Parajuli said, adding, "Judges still come across such offers." Sharing his experience of legal practice, Parajuli said he had seen middlemen cheat lawyers and judges, and urged both lawyers and judges to identify them and beware of them.
"Such middlemen are there even today. We need to identify them," he said.
Speaking at the same program, Attorney General Basanta Ram Bhandari said Nepal Bar Council has been receiving many complaints against lawyers of late. He called on the lawyers to be honest, sincere and disciplined while practicing law. "There is a serious situation," Bhandari said, adding, "I've met so many people who even do not want to talk to lawyers. We need to review why such a situation has arisen."