PSC submits its 58th annual report to Prez Bhandari
November 25, 2017 | 5:32 am&nbsp&nbsp&nbsp&nbsp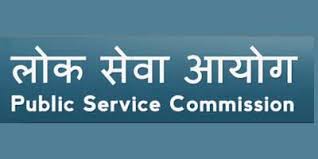 Kathmandu / Nov 24: The Chairman of Public Service Commission Umesh Prasad Mainali on Friday submitted its annual report to the President Bidya Devi Bhandari at latter's office in Shetal Niwas in Kathmandu.
In accordance with the Article 294 of the Constitution of Nepal, Mainali submitted its 58th annual report of 2016/17 to the head-of-the-state, according to a press release issued by the president office's today itself.
Spokesperson of the President Office, Kulprasad Chudal said PSC members along with other high ranking officials were also present.