Information Commissions of Nepal and Bangladesh agree for mutual cooperation
November 28, 2017 | 8:55 pm&nbsp&nbsp&nbsp&nbsp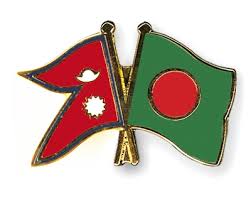 Kathmandu / Nov 28: The National Information Commission (NIC) of Nepal and the Information Commission of Bangladesh have signed an agreement for mutual cooperation.
Chief Information Commissioner Krishnahari Baskota and Bangladesh's Chief Information Commissioner, Prof Dr Golam Rahman, signed on the agreement on behalf of their respective commissions.
The agreement was signed when the delegation from the Information Commission of Bangladesh was here recently. The both sides signed a Memorandum of Understanding to this last year in Dhaka, the capital city of Bangladesh.
Both commissions will review works executed at the high-level every year and guest(s) will be invited from one country to the other as expert to programme to be held in the field of the right to information, the NIC said.
Similarly, both commissions will review RTI acts issued by the South Asian countries and make initiations to revise the acts of respective country.
During the Nepal trip, the Bangladesh delegation had called on the high ranking officials of the Office of Prime Minister and Council of Ministers and the Ministry of Information and Communications, according to Commission under-secretary Bednidhi Adhikari.
It is noted that Canada-based organisation, Center for Law and Democracy, has placed the Nepal's RTI Act in the 27th position in the list of world's best acts while Bangladesh is in the 24th position. RSS