Nepathya starts their tour from Damak
January 13, 2018 | 9:10 pm&nbsp&nbsp&nbsp&nbsp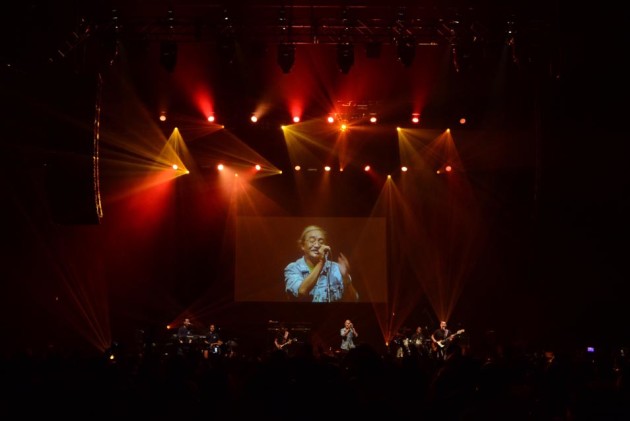 Damak / Jan 13: Nepathya has kick-started their concert tour with a power packed show in Damak of Jhapa. More than 5000 audience from Damak and surrounding towns of Birtamode, Bhadrapur, Dharan and Biratnagar had gathered to witness the 25-year celebration of their favorite legendary Folk Rock band.
This was Nepathya's 4th appearance in Damak since 2003. However, this was the first open-air event.
The band had arrived in Damak a few days ago with 5 trucks of technical equipment. The equipment transported from Kathmandu was set up at the premises of Saraswati School, which provided a visual treat to the attending audience.
The show kicked off with videos of the band. After screening two Nepathya videos, the band started playing the show with their new unreleased number Kuroop Anuhar. The synchronized light choreography, which started the show was a welcome delight for the audience waiting for the band's performance.
The show was a complete package of Nepathya's initial days till date, which also marked the bands 25 years journey. It was Nepathya's musical journey from their first song AaganaiBhari to their recently released Sirfula and KoshikoPaani. Other songs like Chari Maryo, Resham, BhedakoOon, Taalkopaani and JogleHuncha….. among others filled up the tale of their 25-year journey.
The show was well attended by people from surrounding areas of eastern Nepal. The show as locally organized by 3ink vision, Jay media and Purwanchal rocks.Nepathya will now perform in Narayanghat to perform there on January 15 which also coincides with Maghe Sankranti festival. Source: Republica