SC orders to discontinue disbursement of constituency development fund
January 14, 2018 | 9:01 pm&nbsp&nbsp&nbsp&nbsp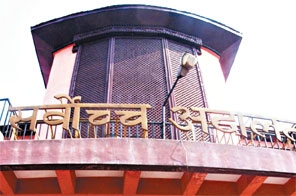 Kathmandu / Jan 14: The Supreme Court (SC) has ordered to halt the disbursement of the constituency development fund for the former lawmaker.
Stating that the country has already held the fresh election, the joint session bench of Justices Ishwar Prasad Khatiwada and Sharda Prasad Ghimire has issued an interim order to the government to discontinue the fund immediately citing it as illegal.
The SC has issued an order to Ministry of Finance, Parliamentary Secretariat and the Office of Prime Minister to defer the decision of expenditure which was supposed to be disbursed to 240 constituencies.
The government had decided to provide the amount of Rs 10 billion for outgoing lawmakers in the name of constituency development fund. Lawmaker Jhapat Rawal had filed a writ challenging the decision of the government.