Fault, a social drama, announced
February 3, 2018 | 9:41 am&nbsp&nbsp&nbsp&nbsp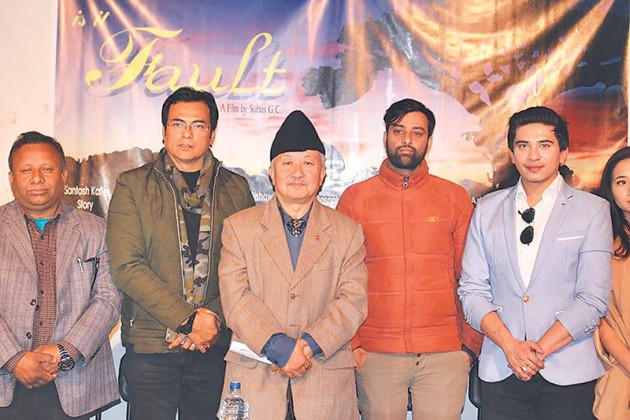 Kathmandu / Feb 02: Fault, a social drama which tells the story of "how the ill-intentions of a single man can go on to have a negative impact on the whole community," has been announced. The movie will be helmed by Subash GC.
Former speaker Subash Chandra Nembang, who attended the film's announcement ceremony, said that he has been "closely observing the ups and downs of Nepali film industry as I do Nepali politics."
"I was overjoyed to see a poster of actor Shiva Shrestha in Karachi, Pakistan," Nembang shared. Akash Adhikari, who is the chairperson of Film Producers' Association, said "At a time when the Nepali film industry has seen a string of socially conscious films, I hope Fault will be a notable addition."
Fault features actors Shubha Acharya, Devraj Adhikari, Nisha Shrestha, Anil Thapa, and Sagun Pokharel, among others.
According to producers, Fault will hit theatres sometime around Nepali new year. Source : The Kathmandu Post