Senior citizens demand increase in old age allowance
February 12, 2018 | 7:49 pm&nbsp&nbsp&nbsp&nbsp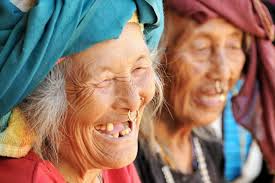 Kathmandu / Feb 12: Senior citizens have demanded an increment in the old age allowance.
Currently, State provides monthly allowance of Rs 2,000 to senior citizens above 70 under the Social Security Allowance Scheme.
A group of senior citizens have continued their sit-in protest near the Constituent Assembly (CA) building for long, demanding a 50 per cent discount on public transport fare and medical treatment as guaranteed by the Senior Citizen Act- 2006 which recognised a citizen of Nepal completing 60 years as the senior citizen.
No claim (of offspring) to parental property and no transfer of ownership of parental property to children until the deaths of parents are other demands of senior citizens joining the sit-in protest being held at the call of Agraj Samaj Nepal. Society chair Mahaprasad Parajuli has accused the government of turning deaf ear towards demands of senior citizens. RSS