Tiger kills six-year-old child in Bhaktapur
February 13, 2018 | 8:29 pm&nbsp&nbsp&nbsp&nbsp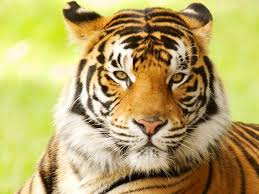 Bhaktapur / Feb 13: Six-year-old Sirish Tamang of Gundu in Suryabinayak Municipality-7, Bhaktapur who had been missing since Monday evening was found killed by a tiger.
According to police, the boy was caught by a wild cat and dragged into the nearby forest as he was on the way to home from a shop. His body partially eaten up by the wild animal was found at around 9:00 pm Monday itself at the local Balkumari Community Forest, Metropolitan Police Range Bhaktapur's spokesperson Krishna Prasai said.
A team comprising locals, Nepal Police and Nepalese Army personnel was mobilised to search for the missing child.
It is believed that the animal left the child before eating up him completely after seeing a crowd of people entered the jungle in search of the missing child. The body has been kept at the Bhaktapur Hospital for post-mortem examinations. Normal life has been terrorised following the incident. RSS