Province 3 Minister Keshav Sthapit sacked
November 2, 2018 | 9:14 pm&nbsp&nbsp&nbsp&nbsp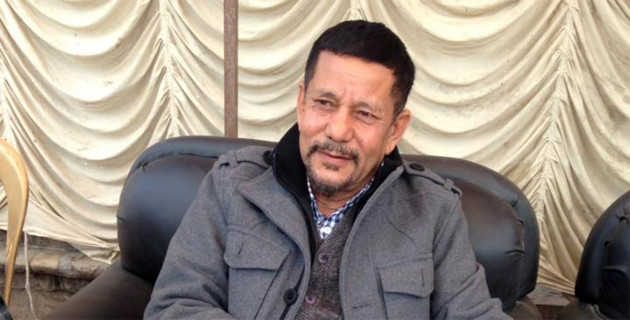 Kathmandu / Nov 2: Chief Minister of Province 3 Dormani Poudel on Friday sacked Physical Infrastructure and Development Minister Keshav Sthapit after consulting with Prime Minister KP Sharma Oli twice.
Following a heated exchange with the Minister Sthapit during a cabinet meeting on Wednesday, CM Poudel and Financial Affairs and Planning Kailash Dhungel had come to Kathmandu to consult with ailing PM Oli on Thursday.
Poudel informed that the chief minister decided to sack the minister after he repeatedly misbehaved the chief minister and his cabinet colleagues during cabinet meetings.
The Chief Minister has already informed about his intention to Prime Minister KP Sharma Oli to sack Sthapit from the post, according to Poudel.
Chief Minister Poudel has taken the portfolio of Sthapit himself, aide Poudel said. CM Poudel was unhappy with Sthapit because of his poor performance.
During a cabinet meeting on Thursday, Sthapit had misbehaved the Chief Minister and used foul language along with his cabinet colleagues. Provincial assembly members were also unhappy with Sthapit for several reasons including his misconduct.
Earlier, CM Poudel met Prime Minister Oli to discuss sacking Sthapit from the post.
Chief Minister Poudel and Sthapit belong to the ruling Nepal Communist Party. Sthapit is also a provincial assembly member.
Sthapit, a former mayor of Kathmandu Metropolitan city, was accused of sexual harassment by two women journalists Rashmila Prajapati and Ujjwala Maharjan amid #Metoo movement gains momentum in neighboring India.