NOC depot to remain open during Tihar holidays
November 7, 2018 | 8:38 pm&nbsp&nbsp&nbsp&nbsp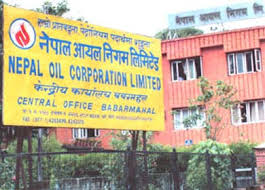 Kathmandu / Nov 7: Nepal Oil Corporation has supplied adequate quantity of fuel to the petrol stations for preventing shortage of petroleum products during the Tihar period.
Eight hundred fifty thousand litres petrol and 450 thousand litres diesel was distributed to various petrol pumps in the Kathmandu Valley and periphery from NOC's Thankot depot today, the Depot chief engineer Bharat Regmi said.
The NOC's Thankot depot had supplied 850 thousand litres petrol and 830 thousand litres diesel on Tuesday.
Thankot depot has been supplying fuel to the petrol pumps in the Kathmandu Valley, Banepa, Sindhupalchok, Rasuwa, Nuwakot and some places of Sindhuli.
Engineer Regmi said the fuel has been supplied to the petrol pumps as per their demanded quantity.
According to him, the Thankot depot would remain open even on public holiday and eight employees including two officers will be there to keep the fuel supply going.
Thankot depot has the storage capacity for 7 million litres diesel and 4 million litres petrol. Regmi said since the depot has adequate stock of fuel, there would not be any shortage of the same. RSS