Nepal taking part in 17th Asian Open Karate Championship
November 7, 2018 | 8:38 pm&nbsp&nbsp&nbsp&nbsp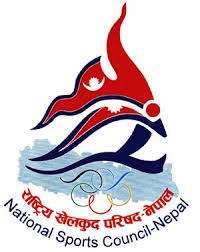 Kathmandu / Nov 7:A five-member team is representing Nepal in the 17th Asian Open Karate Championship that Bangladesh is hosting from November 9-11.
The team comprising three players, Rakesh Maharjan and Bhim Bahadur Thapa (for male category) and Asmi Tamang (female); and Raju Tuladhar as a team manager and Chandra Shyam Dongol as a coach was bidden farewell by the National Sports Council (NSC) amidst a programme here today.
On the occasion, NSC member-secretary Keshab Kumar Bista wished for the success of the team.
International Karate Organisation (IKO) Kyokushinkaikan, Bangladesh is organizing the championship in Dhaka, the capital city of Bangladesh. The team is leaving for Dhaka today itself.
Billiard Snooker Association reconstituted The NSC today reconstituted the Billiard Snooker and Pool Association of Nepal under the chair of Saroj Kumar Mulmi, former national snooker champion.
The reconstituted body comprises Bindeshshwor Shrestha, Dhruba Tuladhar, Manoj Khadgi, Heera Dahal and Gopal as the vice chair; Keshab Raj Adhikari general secretary; Mukesh Budathoki secretary; Sanjay Kumar Mulmi co-secretary; Ganga Ram Shrestha treasurer and Keshar Malla as co-treasurer.
Rajan Lama, Saroj Karki, Alina Maharjan, Bibas KC, Nirmal Pandey, Manoj Kumar Singh, Manoj KC, Radha Shrestha, Subas Rai, Gajaraj Khadka and two representatives from NSC are the members on the executive committee. The reconstituted association is assigned to hold the election of a new body within the next three months. Before the election, it will amend the association's statute as per the need of time. RSS