Laxmi Puja being observed on third day of Tihar today; 110th birth anniversary of Mahakavi Devkota commemorated
November 7, 2018 | 8:38 pm&nbsp&nbsp&nbsp&nbsp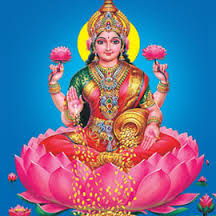 Kathmandu / Nov 7: Hindus across the country are observing Laxmi Puja on the third day of Tihar festival that began from Monday.
People worship cows early in the morning and Goddess Laxmi in the evening wishing for prosperity in personal life as well as business on this day also called Gai Tihar. People celebrate with much enthusiasm by lighting their houses, singing, dancing and merry-making.
Tihar festival, which is also called Yama Panchak or Deepawali is observed for five days. Also known as the festival of lights, people celebrate Tihar by lighting their houses with butter lamps.
Yama, the God of death is also worshiped in this festival. The relationship of Yama with his sister is marked during the festival which has a special significance in fostering love and respect among brothers and sisters.
Likewise, a small hillock made out of cow dung (representative of Govardhan Parbat) is worshipped on the fourth day of the festival called Govardhan Puja. People from the Newar community celebrate the fourth day of Yama Panchak as Mha Puja (worship of oneself). The day is also the beginning of Nepal Sambat calendar.
The fifth or the last day of Tihar is Bhai Tika — the day when brothers receive Tika from their sisters and vice versa. The auspicious hour for Bhai Tika this year is 11:55 am on Friday, November 9.
During the festival, people decorate their houses with colourful lights, flowers and oil lamps. They also cook and eat various delicacies, including sweets and sel roti, a traditional Nepali food made from rice flour, in the shape of a ring.
Playing Deusi-Bhailo and worshipping various animals and birds as parts of nature are significant aspects of this festival.
110th birth anniversary of Mahakavi Devkota commemorated
The 110th birth anniversary of Mahakavi Laxmi Prasad Devkota was commemorated here today by organizing a literary programme. Nepal Sanskritik Sangh organized the program.
Speaking on the occasion, litterateur Rama Sharma said the Mahakavi (great poet) who could write poetry from the age of 10 has greatly enriched the Nepali literature.
President of the Sanskritik Sangh, a cultural organization, Govinda Dev Panta said that Mahakavi was also a member of the Sangh. He recalled that Indian scholar Rahul Sankritayan had appreciated Devkota as the second great personality after the Buddha.
"Praising Devkota's creative talent, the Indian scholar had said that Devkota's literary talent was more than the combined talents of India's poets of that time Panta, Prasad and Nirala," the Sangh president said.
Poets Ramesh Khakurel, Kosh Raj Neupane, Achyut Raman Regmi, Bhuwan Hari Sigdel, Rama Sharma, Anuradha Thapa, Bipul Sijapati, Bhagyashali Adhikari, Ratna Nidhi Regmi, Isha Shah, Prof Dr Bhim Dev Bhatt, Prof Dr Mohan Prasad Lohani, Bairagi Jetha, Pramod Snehi, Giriraj Joshi, Bishnu Thing, among others recited their poetry on the occasion.
The Sangh presented the 'Devkota Literary Award' carrying a purse of Rs 10,000 to Ms Isha Shah and Giriraj Joshi in recognition of their contribution to literature. Poet Ramesh Khakurel had provided the amount of the award. RSS