NRB revises loan-to-value ratio on auto loans for private vehicles
November 7, 2018 | 8:38 pm&nbsp&nbsp&nbsp&nbsp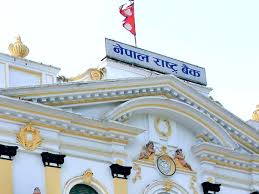 Rajesh Khanal / Kathmandu: Nepal Rastra Bank (NRB) has revised the loan-to-value ratio on auto loans for private vehicles to 50 percent from the existing 65 percent.
It means that the banks and financial institutions can now provide their customers with up to 50 percent as loan against the actual valuation of vehicles. Earlier, when the ratio was 65 percent, the banks' customers could purchase a private vehicle by paying only 35 percent down payment of the value of the vehicle.
Last year, the central bank through the Monetary Policy for fiscal 2017-18, had raised this ratio to 65 percent from 50 percent.
According to the NRB, it has reduced the slab on credit flow in the automobile industry as a move to check the loans being provided in the unproductive sector. NRB Spokesperson Narayan Prasad Paudel said the central bank has tightened the credit limit, citing excessive amount of loans that banks were providing customers to purchase automobiles. "As the country is spending a large amount of money to import automobiles in recent days, the central bank has taken this step, aiming to check the loan flow in the sector," Paudel said.
The record of Department of Customs shows that imports of four-wheeler passenger vehicles (jeep, car, van) through the Sirsiya Inland Container Depot (ICD) surged 31 percent to hit Rs373.3 million in fiscal year 2017-18, up from Rs284.1 million in 2016-17.
However, the NRB has waived this rule for the public vehicles with at least 40 passenger seats. Likewise, the rule will not be applicable for those vehicles that are used for the purpose of tourism, education, health and supply of goods.
The central bank has fixed the loan-to-value ratio for private electric vehicles at 80 percent. It means the customers can receive funding of up to 80 percent of the vehicles valuation from the banks. Courtesy: ekantipur.com