Chhath festival to begin on Sunday
November 10, 2018 | 8:16 pm&nbsp&nbsp&nbsp&nbsp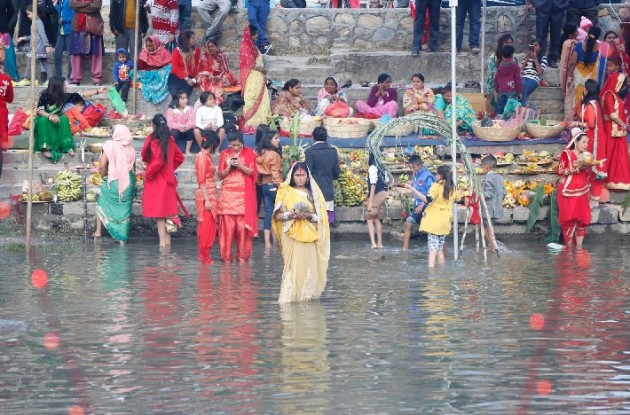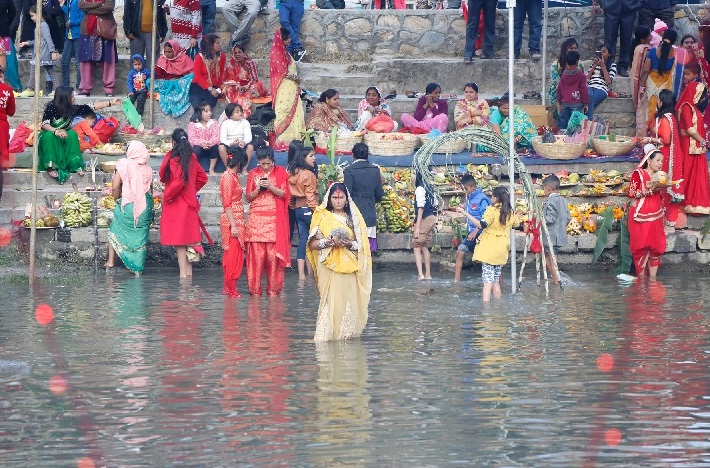 Janakpur / Nov 10: The main ritual of the four-day Chhath festival will formally begin on Sunday. It is observed for four days, from Kartik Shukla Chaturthi to Kartik Shukla Saptami as per the lunar calendar.
The festival observed worshipping and making offerings to the setting sun mostly in Tarai, lowland region in southern parts of the country. The Chhath festival observed as common cultural symbol of the Tarai is celebrated as per religious tradition and much fanfare.
The festival is dedicated to the Sun God, with offerings made to the rising and setting Sun
It usually falls between October and November in the Gregorian calendar. The Sun considered as the god of energy and of the life-force, is worshiped during the Chhath festival to promote well-being, prosperity and progress.
The ritual of Chhath festival includes taking holy bath, fasting, standing and worshiping the sun for a long time and offering prasad and argha to the 'rising and setting Sun" culture expert Dr Ram Dayal Rakesh said. RSS