339 Acts formulated to implement new constitution
November 10, 2018 | 8:16 pm&nbsp&nbsp&nbsp&nbsp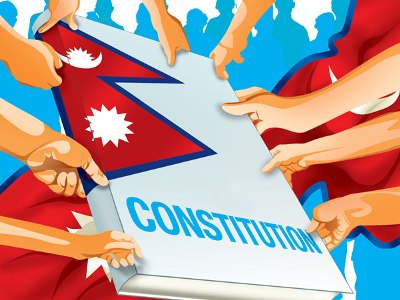 Kathmandu / Nov 10: A total of 339 Acts have been formulated so far by the Legislature Parliament to bring into effect the new constitution, according to the Legislature Management Committee under the National Assembly.
Committee President Parshuram Meghi Gurung shared that the Committee has been conducting studies about the laws and acts formulated in the past as well as gauging the need of the new laws and Acts to be formulated.
Gurung said, "Although many Acts have come into existence since decades but in absence of Regulations, those Acts have been left unenforced."
The Committee, according to him, had been holding consultations with the experts to figure out how many Acts we need. There were 5-7 rules and 15-16 Regulations formulated in view of holding three-tier elections in the past.
The regulations and laws would be cut down while attention will be paid towards the effective implementation of those Acts and regulations, Gurung said.
He was of the view that by the looks of enforcement of laws, a question was raised whether Acts were necessary or the implementations of the Acts were lax. RSS