CM, Chinese ambassador dwell into development prospects in Province 5
November 11, 2018 | 9:32 pm&nbsp&nbsp&nbsp&nbsp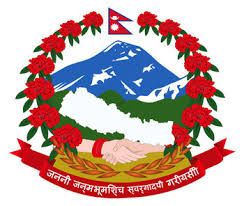 Rupandehi / Nov 11: Province 5's chief minister, Shankar Pokhrel met China's ambassador to Nepal, Yu Hong and dwelt into possibilities of Chinese investment in the province.
The topics ranged from promoting Lumbini to bringing Chinese investments in the fields of agriculture and industries, according to Sher Bahadur KC, the CM's press advisor. Pokhrel highlighted the immense opportunities the province offered for tourism and commercial farming and that they'd benefit to from Chinese expertise. He also thanked the ambassador for China's contribution in Nepal's development.
Hong said that China had continually collaborated to commercialize agriculture and would continue to do so. She agreed that Lumbini, which sees large number of tourists, could be developed as an attractive tourist destination. She added that her country was willing to collaborate, share technologies and experiences for Nepal's development. She also invited the CM to visit China at a time that is convenient for him.