360 committees formed under Community-Police Partnership Program
November 13, 2018 | 9:16 pm&nbsp&nbsp&nbsp&nbsp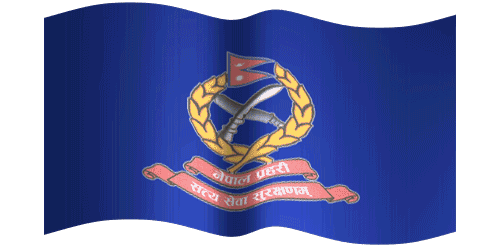 Kathmandu / Nov 13: Nepal Police has formed 360 committees throughout the country for implementing the Community-Police Partnership Programme that it launched recently.
The police is pursuing the campaign with the slogan, 'Nepal Police in Every Settlement, Village and Town – All the Time', aimed at minimizing crime in society by building partnership with the local level, community, social organizations and schools. The aim is to expand the campaign to cover all areas.
Nepal Police spokesman, Senior Superintendent of Police Uttam Raj Subedi said that so far 360 committees, including the district committees, municipality committees, rural municipality committees, ward committees, local committees and school committees have been formed under the campaign throughout the country.
The plan is to expand the Community-Police Partnership Program that was begun from October 28 to every district, local level and village. The program is based on the 82-point Home Administration Reform Plan issued by the Ministry of Home Affairs and the 10-point priorities spelled by Inspector General of Police, Sarbendra Khanal.
Police spokesman Subedi said they were working to form the partnership mechanism from the central to the village level for executing the program.
According to the Police Headquarters, the school liaison program and the community based awareness programme have already been started under the campaign.
"The local people's participation has been found to be encouraging regarding the concept of forming the committees at every locality and village," SSP Subedi said, adding that the police have also taken some absconding criminals into control with the cooperation of the community under the Community-Police Partnership Program.
The police believe that the committees will have been formed in all the districts, municipalities, wards, settlements and schools by this December 15.
In this connection, Nepal Police has signed memorandum of understanding with 620 local levels across the country for collaboration for the implementation of the Community-Police Partnership Program. It will be expanded to 753 local levels.
Ten thousand social organizations, 7.5 million students, 36 thousand schools, 400 thousand teachers, 75 thousand police personnel and four million guardians would be directly affiliated to this Programme if the Police reaches it to all the social organizations and schools. RSS