NRNA demands immediate release of its Middle East coordinator
November 13, 2018 | 9:16 pm&nbsp&nbsp&nbsp&nbsp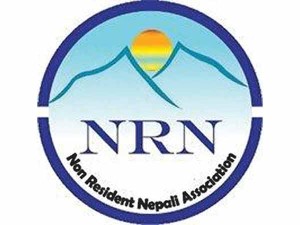 London / Nov 13: The Non-Resident Nepali Association (NRNA) has demanded the immediate release of its Middle East Coordinator RK Sharma and four others who have been under the detention of Qatari Police since October 18.
In a press statement on Monday, NRNA Spokesperson Bhusan Ghimire said that the NRNA has already urged the Nepalese Ministry of Foreign Affairs, Embassy of Nepal in Qatar and other concerned agencies to take initiatives for the immediate release of Sharma and four others.
According to Spokesperson Ghimire, the Qatari police have barred even Sharma's family and others to meet Sharma. However, the Qatari authorities have allowed the third party to meet Sharma.
NRNA Middle East Coordinator Sharma, Shakti Kshetri and Ram Babu Bohara, Reet Kumar Shrestha, and Krishna Dhakal were arrested by the Qatari police after a cultural performance organized in Qatar on the occasion of Dashain.
It is learnt that the Qatari police authorities arrested Sharma and Shakti Kshetri's team for a drama performed in Doha in which the suffering faced by the Nepali migrant workers in Qatar was shown.
"We urge media and others not to spread rumors and fabricated news regarding their arrest," Ghimire stated in the press statement.