Bright blue fireball streaks across Texas sky
November 17, 2018 | 10:27 am&nbsp&nbsp&nbsp&nbsp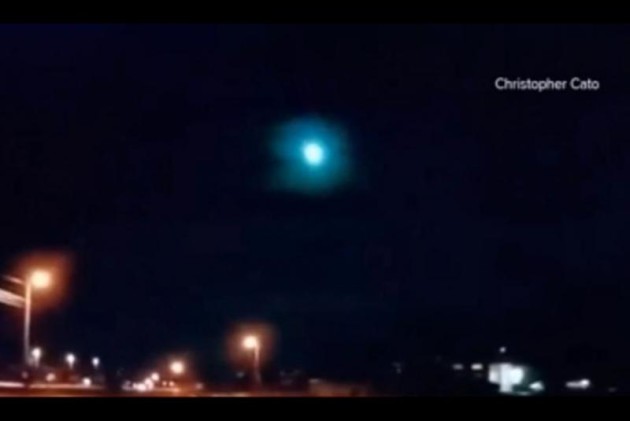 Nov. 16: A bright blue fireball was caught on video streaking across the night sky in Texas, with many residents reporting a loud boom around the same time.
The American Meteor Society said it received dozens of reports of a fireball in the sky over Texas Thursday night, with some sightings as far away as Louisiana and Oklahoma.
The society shared a video from witness Christopher Cato, whose dashboard camera recorded the bright blue light streaking across the sky in the Killeen area around 9:30 p.m.
The AMS said the meteor was traveling east to west and ended its flight to the southeast of Johnson City, Texas.
Numerous witnesses reported hearing a loud boom around the same time as the light show in the sky. UPI.com