Actor Manisha Koirala unveils her new book
November 17, 2018 | 10:45 am&nbsp&nbsp&nbsp&nbsp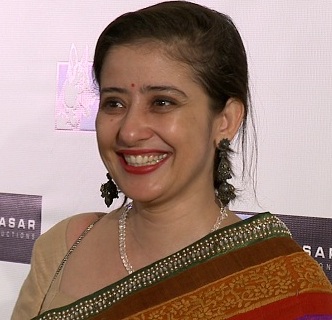 Kathmandu / Nov 12 : Actor Manisha Koirala has unveiled her book Healed, a story of her battle against ovarian cancer, Indian media reports said.
"Overcoming cancer has been a lesson in self — discovery and learning to love life again!! Dear friends, presenting you my book," Koirala tweeted on Saturday evening along with the book's cover.
Penned by the 1942: A Love Story actor with Neelam Kumar, the book is subtitled 'How cancer gave me a new life.'
Healed is a powerful and moving story of the actor's battle against ovarian cancer, the Indo Asian News Service reported on Saturday evening.
From her treatment in the U.S. and the care provided by oncologists there to how she rebuilt her life once she returned home, the book takes us on an emotional rollercoaster ride through her many fears and struggles, the report said.
"Today, as she completes six years of being cancer-free, she shares her story — one marked by apprehensions, disappointments and uncertainties — and the lessons she learnt along the way. Through her journey, she unravels cancer for us and inspires us to not buckle under fear, but emerge alive, kicking and victorious," the IANS quoted Penguin Random House India, the publisher, saying. Courtesy: Myreublica