Art imitates life
November 17, 2018 | 10:45 am&nbsp&nbsp&nbsp&nbsp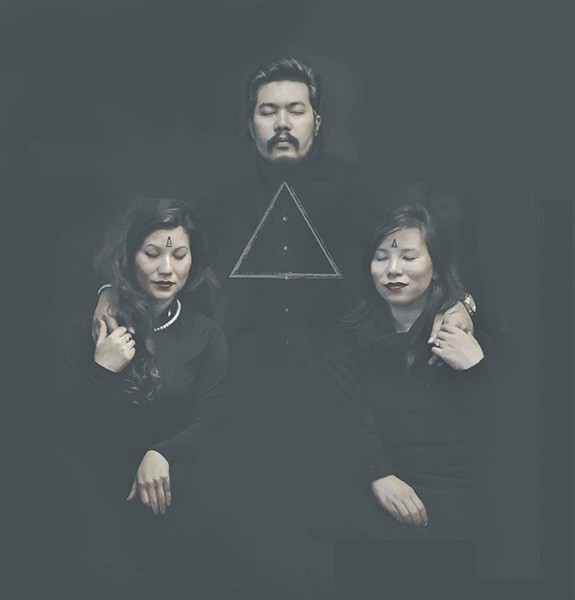 Abani Malla / Kathmandu: Ashim Shakya's artwork is a time machine that merges decades and histories. It takes observers to a surreal Kathmandu, where the cityscape is a platform on which is staged a play where artefacts and deities frolic. One experiences his works as if they are alive, like the Valley is talking to them about these dreadful modern times.
"I initially wanted to present the deities that I grew up with in my work, and reflect Nepali, mostly Newari, culture," says Shakya. "Although my curiosity and habit of questioning resulted in my becoming an atheist, ever since a child I always admired the gods as superheroes. I want to preserve their power and stories through my art for the future generation."
Shakya is an experimental artist whose work tends to take wildly different forms. He doesn't just experiment with content, but also medium. Though he specialises in photo manipulation, his works also demonstrate Visual Effects (VFX), 3D modeling and sculpting, calligraphy, videos, digital and traditional painting, and music. He acknowledges his mediums and displays them where they are valued most.
"I like to exhibit digital artworks through digital platforms and plan to exhibit in a gallery my traditional works," says Shakya.
Given his mastery of so many different forms of art, a viewer might mistake Shakya to be a fine arts graduate and he was—almost. "I dropped out of college, but it wasn't because I was not interested in practicing art anymore. It was because I was meant to practice more than that," he says. "I was diverging and using my creativity for wrong purposes, such as theft and other criminal activities, but art kept pulling me onto the right track and eventually helped me discover myself."
As an experimentalist, how Shakya met the digital art world is a topic of intrigue. "As far as I remember, I have always been scribbling," he recalls joyfully. "I would eagerly finish my homework just so I can sketch. Apart from that, I can recall how I was always fascinated by technology and physics. While it was quite expensive to get resources for scientific experiments, it was the opposite for art. It felt like I was experimenting with my inner resources and thus, I enjoyed it more and chose it as my medium of expression."
After dropping out of college, Shakya went on to pursue a career in fields that were completely different. One was as a computer teacher. During his tenure as teacher, he got an opportunity to explore art software and realised he was much more flexible as a digital artist.
Shakya was inspired by the same posters and statues of deities that Nepalis worship during various intervals of the day. But what he creates isn't like any other poster you might find around Nepal. What differentiates his art is his inspiration, his muse and how he combines them.
Initially inspired by his wife, Sulochana Rai Shakya, who is also a 'spiritual calligrapher' based in Kathmandu, Shakya later started depicting Subarna Rai, his current muse and sister-in-law. He portrays her in different forms, such as Green Tara. The story of how Shakya transitioned from one muse to the other is an interesting, albeit scandalous, one.
"Although I was married and a father to my daughter, I was in an affair with my muse," says Shakya. "I tried to distract myself from that energy but I couldn't. I feel a strong positive field when I'm with the both of them. Today, the three of us live together as a family, along with our daughter. We meditate together in the morning, let ourselves become our inner child and reach the point where all humans are one. It's just paperwork, laws, and social barriers that disrupt us."
Shakya calls this bond a 'triangle' that binds the three of them together and constantly inspires them in their endeavours. This bond has encouraged Shakya to create his artwork without having to limit his emotions and imagination. "I'm grateful to my wife for her efforts in disrupting social barriers. She is the one who came up with the idea of us living together. I was the one who came later in their lives yet she gave me a huge role to play," he says.
In 2017, Shakya released Kranti—a song that weaves his artworks together with Kathmandu. It also features his collaboration with Milan Rai, The Masked Man, which was their project regarding growing air pollution in the Valley. Although just images, they come to life when each picture demonstrates the harsh reality of living in Kathmandu. Shakya often models himself—for instance, a picture of a politician sitting above bank notes and creating a puppet show was based on himself. Such works of societal criticism are the ones that appeal most to viewers, says Shakya.
"Although I don't go back to my comments, they are ones that encourage me to do better. I'm thankful to each one of them for the support," he says.
Shakya has also launched his own outlet, named Stupa X, where he and his family jointly contribute their artwork to create merchandise. It was running smoothly until a year ago when he decided to take a break, focus on his family triangle and sort things out. Now, he plans to expand Stupa X.
Shakya has also been offered work in the Nepali film industry but he prefers to work with people who are close to him and for meaningful scripts. As he considers the work to be more appealing than the income, he has cancelled a few projects here in Nepal and doesn't plan to work overseas given the connection he has built with Kathmandu.
For our times and more to come ahead, Shakya and his work are remarkable assets. "I take my work as a personal diary that depicts my state while I was creating them," says Shakya. "It is my time machine and I take trips to look back at how my life used to be." Courtesy: The Kathmandu Post