Shankhadhar Day observed in Kathmandu Valley
November 18, 2018 | 9:13 pm&nbsp&nbsp&nbsp&nbsp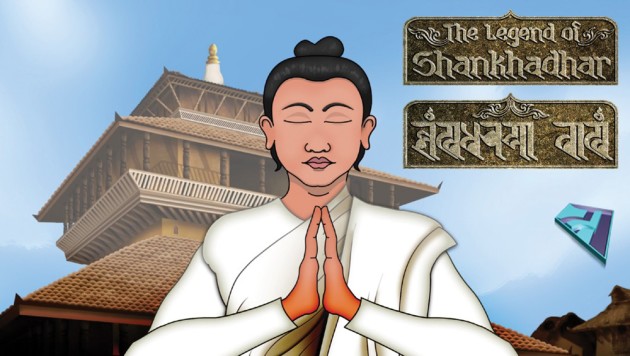 Kathmandu / Nov 18: Shankhadhar Day, a celebration held in memory of national luminary Shankhardhar Sakhwa, a pioneer of Nepal Sambat, was celebrated in the capital city today.
The Day is celebrated particularly by the Newar community to commemorate the day when the late Prime Minister Krishna Prasad Bhattarai declared Sakhwa as a national luminary in 2056 B.S. As part of the day, a Vintuna rally was organised to mark the beginning of Newari New Year, Nepal Sambat 1139.
The rally that was inaugurated by Deputy Prime Minister and Minister for Defence Ishwor Pokharel began from the Basantapur Durbar Square, and went through various inner parts of the Valley before ending at the programme venue at Durbar Square. The local people and various organisations participated in the meeting. Likewise, a programme was held at Lakhuthitha of KMC ward-15 under the chairpersonship of Dr Chunda Bajracharya, and the idol of Sakhwa worshipped.
Speaking on the occasion, DPM Pokharel stressed the need for spreading the significance and importance of the Nepal Sambat that carries the identity of the country. He also urged all for protecting other luminaries and historic heritages. Chairperson of the Nepal Sambat Nhudah National Celebration Committee, Satyabhama Mathema, urged all the people to participate in the scheduled programmes for the celebration.
Earlier, DPM Pokharel inspected historical Kasthamandap damaged by the earthquake of April, 2015, which is in the process of reconstruction. On the occasion, provincial lawmaker Rajesh Shakya, also the chairperson of the Kasthamandap Reconstruction Committee, apprised Pokharel of the preparations for the reconstruction. DPM Pokharel was accompanied by federal lawmakers Krishna Gopal Shrestha and Jiban Ram Shrestha and provincial lawmaker Basanta Manandhar. RSS