Foreign Minister Gyawali attends various events in Japan
November 18, 2018 | 9:13 pm&nbsp&nbsp&nbsp&nbsp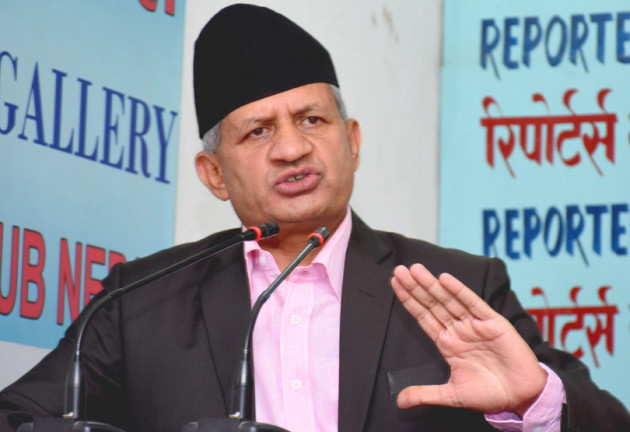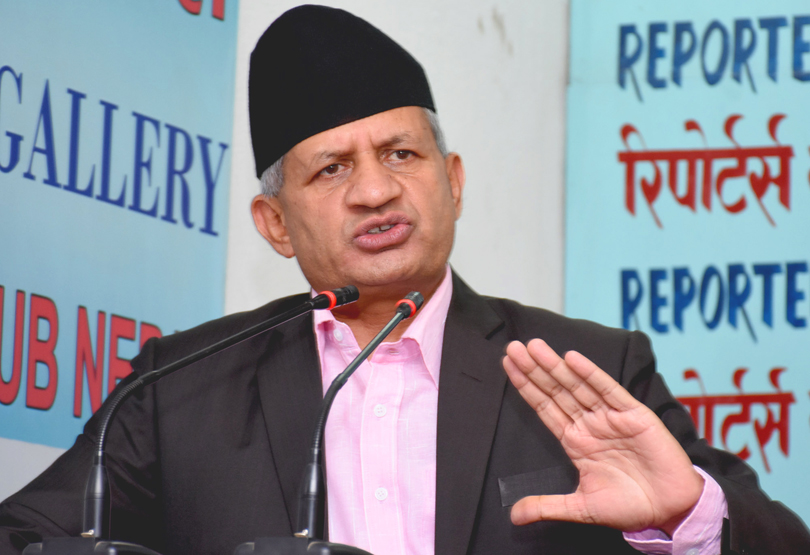 Kathmandu / Nov 18: Foreign Minister Pradeep Kumar Gyawali, who is on an official visit to Japan, attended an interaction program on 'Nepal-Japan Diplomatic Relations' organized by the Non-Residente Nepali Association in Tokyo on Sunday.
Addressing the event, Gyawali shed light on the latest political developments and priorities of the present government. He urged the Non-resident Nepalese to be a partner of the government for economic development of the country to realize the motto "Prosperous Nepal, Happy Nepali".
Gyawali called on the Nepali diaspora to promote the investment, transfer of technology and skills in Nepal in priority sectors. He also urged them to act as goodwill ambassador for the promotion of Nepal in Japan.
On the occasion, Ambassador of Nepal to Japan Prativa Rana, President of Non-Resident Nepali Association Bhawan Bhatta, NRNA Asia Pacific coordinator Kiran Bikram Thapa and President of NRN NCC Japan Tashi Wangdi Lama also delivered their remarks.
The Foreign Minister also attended the dinner hosted by Ambassador of Nepal to Japan Prativa Rana in his honour. While thanking the Embassy for hosting the dinner, the minister highlighted the purpose of his official visit to Japan and expressed his belief that the visit will further strengthen the bilateral relations between the two countries and explore new areas of cooperation for mutual benefit.
The minister also thanked the government of Japan for its assistance in socio-economic development of Nepal.
On the occasion, Tadahiko Ito, a member of the House of Representatives of Japan and Deputy Secretary of Japan- Nepal Parliamentary Friendship League stressed the need of parliamentary exchanges between the two countries and assured his full support to further expand and deepen the bilateral cooperation.
Members of Nepali community in Japan, Ambassador of Japan to Nepal Masamichi Saigo, Japanese politicians, representatives of various institutions, academicians, businessmen and media people were present during the event.
Gyawali reached Tokyo earlier this morning leading a delegation for an official visit at the invitation of his Japanese counterpart Taro Kono. He was received at Haneda International Airport by Ambassador of Nepal to Japan Prativa Rana, Ambassador of Japan to Nepal, Masamichi Saigo and senior officials of the Ministry of Foreign Affairs of Japan.