SC launches judgment execution campaign
November 19, 2018 | 11:01 pm&nbsp&nbsp&nbsp&nbsp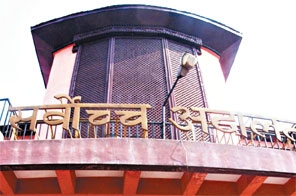 Kathmandu / Nov 19: The Supreme Court has declared this year as judgment execution year, launching a campaign for the implementation of court judgments.
"Judgment execution is a process but this announcement has emphasized for early and compulsory execution of the judgments," Bhadrakali Pokhrel, SC spokesman said in a press briefing organized by the Supreme Court Judgment Execution Directorate on Sunday.
According to Pokhrel, this would create an environment for sensitizing judgment execution as this special campaign has been launched in 24 districts to facilitate effective implementation of judgments.
Under this campaign, the Supreme Court has stressed on various programs in relation to the management of records, creating effective environment for the execution of judgment in 24 districts, implementing verdicts of public interest, and interactions with stakeholders for the implementation of the judgments.
"Judgment execution is a challenging job," said Hariraj Karki, director general of the Judgment Execution Directorate of the Supreme Court. According to him, the courts have still failed to execute their collective sentence of 113,034 years of jail terms handed over to different criminals. A total of 141,801 years of jail sentences have been imposed on the convicts by various courts so far out of which only 28,787 years of jail terms have been served by the criminals.
Courts have also failed to collect Rs 12 billion fines imposed on various individuals in relation to the court cases while they have collected Rs 2.39 billion as of last fiscal year, according to Karki.
"We need to work very seriously for the execution of the pending 77,424 cases relating to the judgment execution and we estimate that it may take another 10 to 20 years for accomplishing the mission," Karki added. According to the record of the Supreme Court, 132,811 convicts are still enjoying state of impunity as they evade arrest despite court orders.
The directorate also made it clear that the execution of judgment in criminal cases is a very tough job in comparison to civil cases. Therefore, the judiciary has emphasized on a five-year strategic plan for the implementation of the judgments.