International conference on entrepreneurship to be held in Dhangadhi
November 20, 2018 | 8:45 pm&nbsp&nbsp&nbsp&nbsp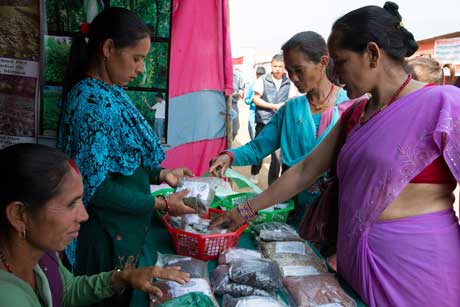 Kailali / Nov 20: An international conference on entrepreneurship is being held in Dhangadhi on November 22, 23 and 24 for the promotion of entrepreneurship.
The conference is being organized under the aegis of the Dhangadi Sub-metropolitan City and Kathmandu King's College, the Sub-metropolis mayor Nripa Bahadur Od shared in a news conference here today.
Successful entrepreneurs from various countries and local industrialists will give their presentations in the three-day meet.
Chief of the Research Department at the King's College Kathmandu, Chittaranjan Pandeya, said such a big and important conference is taking place for the first time outside of Kathmandu.
It is stated the conference cost is approximately Rs 2.5 million. Some 200 people will attend the conference which will also include stalls providing information on a range of issues regarding entrepreneurship and entrepreneurial skills. RSS