Mountain flights take off in Province 1
November 24, 2018 | 9:26 pm&nbsp&nbsp&nbsp&nbsp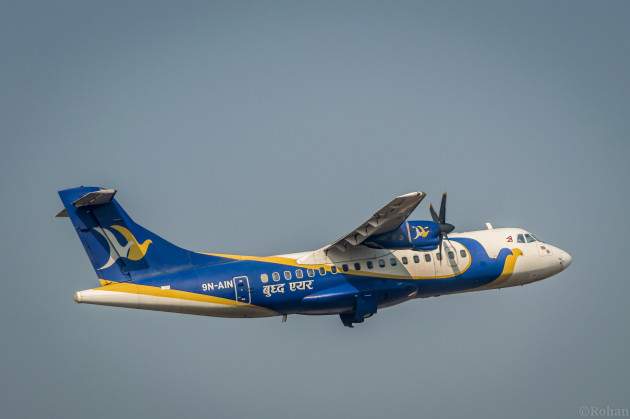 Biratnagar / Nov 24: Mountain flight has been started from today in Province 1 for the observation of the Himalayas by domestic and foreign people.
Province 1 chief minister Sherdhan Rai and provincial government ministers, the chief secretary, high ranking employees and tourism entrepreneurs took a mountain flight today and observed the Himalayan peaks as Lhotse, Makalu.
Speaking in a programme organized after the mountain flight, Chief Minister Rai said the development of the tourism sector is important for the economic prosperity of the province. He expressed the belief that the mountain flight would support the development of tourism business.
Chief Minister Rai said that the provincial government was working vigorously for the development and promotion of the tourism sector.
According to him, arrival of tourists from the neighbouring countries would boost the tourism industry. He stated that the government was ready to join hands with the private sector for the development of tourism destinations in the province.
Chief Minister Rai pledged the maximum support from the government for the regularity of the mountain flights.
The mountain flights would be operated every Saturday morning by an aircraft rented from Yeti Airlines.
Chairman of Birat Holidays Bhabishya Kumar Shrestha said the visitors from West Bengal, Bihar and Uttar Pradesh of India and those from Bangladesh would also be benefited from the mountain flight.
The mountain flight will be of 55 minutes' duration. The airfare for Nepali and Indian nationals is Rs 9,900 and US Dollar 156 for those from other countries.
Those taking the mountain flight can see the Himalayan peaks above 8,000 metres that are located in Province 1. The air fare of mountain flight from Kathmandu is said to be Rs 11,635 per person. RSS