Development pace will be expedited: PM Oli
November 26, 2018 | 11:22 pm&nbsp&nbsp&nbsp&nbsp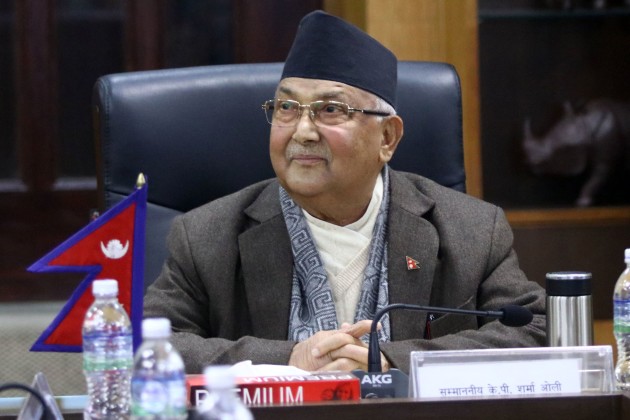 Kathmandu / Nov 26: Prime Minister KP Sharma Oli has said that the pace of development would be expedited.
Addressing a meeting of Human Resources Forecast Taskforce at Singha Durbar on Monday, Prime Minister Oli said that the government was well-known regarding how to expedite the development pace. "We will work to make the people realize how development takes place in a short time," he said.
The government had formed a seven-member Human Resources Forecast Taskforce under coordination of Dr Rudra Suwal on October 14 to carry out a study regarding the number of human resources required at different areas. Dr Madhav Dahal, Dr Indira Parajuli, Dr Bishwobala Thapa, Dr Dhurba Gautam and Dr Rajesh Ahiraj are the members of the Taskforce.
Stressing that human resources forecasting was necessary for planned development, the Prime Minister said that the government was working with high priority to realize the slogan of prosperous Nepal, happy Nepalis.
The report prepared by the taskforce should show the path to human resources supplies, he added. Prime Minister Oli also directed the taskforce members to carry out work with comprehensive study after understanding the matter sincerely.
The PM also asked the taskforce to prepare the report without any shortcomings as the National Planning Commission, and different ministries would make plans based on the same report. RSS