NRNA President Bhatta bereaved
November 26, 2018 | 11:21 pm&nbsp&nbsp&nbsp&nbsp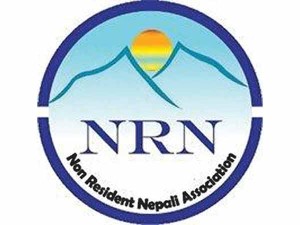 Kathmandu / Nov 26: President of Non-Resident Nepali Association (NRNA) Bhawan Bhatta has been bereaved of his father.
Bhatta's father Yadu Prasad Bhatta passed away on Sunday while undergoing treatment at Japan Red Cross Medical Center in Japan. He was taken to Japan for treatment after he was diagnosed with diabetes and some complications in his lungs. Late Bhatta was assistant minister for commerce in the cabinet led by Marich Man Singh Shrestha.
He had played important role in bringing changes in the educational sector in the district. He also briefly served as teacher on voluntary basis.
Born in 2001 BS, late Bhatta is survived by his wife, three sons and three daughters. Courtesy: Myrepublica