Judicial Council recommends Joshee, Rana as Chief Justice
November 27, 2018 | 8:10 pm&nbsp&nbsp&nbsp&nbsp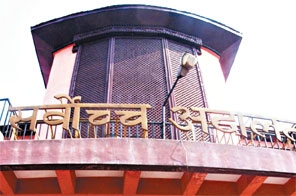 Kathmandu / Nov 27: The Judicial Council (JC) on Tuesday recommended two senior-most justices to the Constitutional Council (CC) for appointment as the chief justice of the Supreme Court.
Secretary of the Judicial Council secretariat, Nripadhoj Niraula, told Republica Online that senior-most justices Deepak Raj Joshee and Cholendra Sumsher Rana have been recommended for appointment as the chief justice of the apex court.
"We have recommended their names to the CC based on their seniority for the responsibility in line with the Constitution," Niraula said.
Joshee and Rana are qualified for the post as they have served as the justice at the SC for three years.
One of the aforementioned two senior-most justices will be appointed as the chief justice by the Constitutional Council after the incumbent Chief Justice Om Prakash Mishra retires in the first week of January.
Earlier, the Parliamentary Hearing Special Committee had rejected the nomination of Joshee to the top job of the supreme court.
The committee had cited a lack of vision on Joshee's part and also some controversial decisions he made during his tenures as judge and justice.