MoU signed between NRCS and NRC
November 28, 2018 | 9:10 pm&nbsp&nbsp&nbsp&nbsp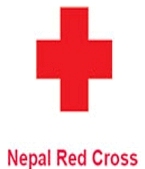 Kathmandu / Nov 28: A MoU has been signed between Nepal Red Cross Society (NRCS) and Norwegian Red Cross (NRC) here today for continuation of its support for the disaster management and other humanitarian services.
On the occasion marking the 33 years of Norwegian Red Cross extending support to NRCS, NRCS President Sanjeev Thapa and NRC Vice-President Mortel Stoldel signed in the MoU.
Vice-President Stoldel is currently in Nepal to take stock of the post-quake reconstruction process being undertaken in Nepal in support of the NRC.
The MoU stated that the NRC would continue its support to NRCS for the disaster management and relief, disaster response, institutional capacity building, management of resources, health programs.
NRCS' function in the wake of the Gorkha Earthquake in 2015 has been focused on the integrated recovery programme, primarily targeting in 14 worst affected districts with four thematic components of shelters, water, sanitation and hygiene (WASH).
Community Development Programme has been launched in Nepal in aid of the NRC since 1997 and the Junior and Youth Red Cross Programme since 2006.
On the occasion NRCS President Thapa, Secretary-General Dev Ratna Dhakhwa, Deputy Secretary-General Hari Neupane briefed the visiting NRC Vice-President about the leading role being played by the NRCS in the disaster management and recovery.
NRC Vice-President Stoldel also pledged to give continuity to the support to the NRCS. RSS