Nepal hoists national flag in World Military Summer Games
October 17, 2019 | 10:05 pm&nbsp&nbsp&nbsp&nbsp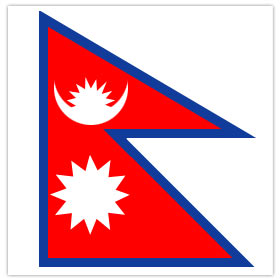 Wuhan / Oct 17: Countries participating in the Seventh World Military Summer Games hoisted their national flags on Thursday.
The Council for International Military Sports (CIMS) organizes the championship in every four years, where Nepal has participated for the first time. A Nepali team under the leadership of Colonel Shashi Kiran Rayamajhi participated in the flag-hoisting ceremony.
National flags of Nepal, Saudi Arabia, Belarus, Chile, Mongolia and Slovenia were hoisted at the same time on the occasion.
All Nepali athletes have reached here on Wednesday night to participate in the championship. The championship would be inaugurated on Friday in a grand ceremony where Nepal would participate in 13 games– badminton, archery, boxing, judo, among others.
Deputy Prime Minister and Minister for Defence, Ishwor Pokharel, is scheduled to participate in the inaugural session of the championship as the special guest.
A total of 10,719 athletes from 105 countries of the world including Nepal have been participating in the championship, which will run till October 27. This sports competition is taken as the second biggest sports festival in the Olympics. Twenty-seven games have been included in the competition including two demonstration games. Altogether 328 competitive events would be held under various departments and groups.
Athletes, who won gold medals and gave their best performance in the Eighth National Games, are participating in the Wuhan Games from Nepal.
The competition will be held at 12 places in Wuhan city.
The medal to be awarded to the winners of the competition have been named as 'Star of Peace and Friendship' while the trophy has been named as 'Symbol of Peace'. RSS