ANFA slapped USD 35,000 fine for incorrectly granting licenses to clubs
October 25, 2019 | 9:28 pm&nbsp&nbsp&nbsp&nbsp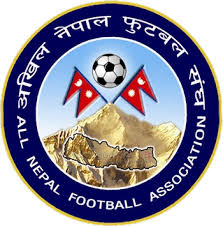 Kathmandu / Oct 25: The Asian Football Confederation (AFC) has slapped All Nepal Football Association (ANFA) a fine of $35000 for inappropriately granting licenses to different clubs to participate in the AFC Cup 2019.
A meeting of the AFC Disciplinary and Ethics Committee that took place on October 22 and 23 ordered the ANFA to pay the fine amount insisting that the latter had violated Article 4C(a) of the AFC Cup Club Licensing Regulations.
However, the governing body of association football in Asia and Australia suspended USD 25,000 of the total amount for a probationary period of two years based on Articles 34.1 and 34.3 of the AFC Disciplinary and Ethics Code.
The AFC warned ANFA of applying the sanction if a violation of a similar nature is repeated within the period. It has asked ANFA to settle the unsuspended amount within thirty days of the decision.