Time to stop Brain Drain: Minister Bhattarai
January 11, 2020 | 8:42 pm&nbsp&nbsp&nbsp&nbsp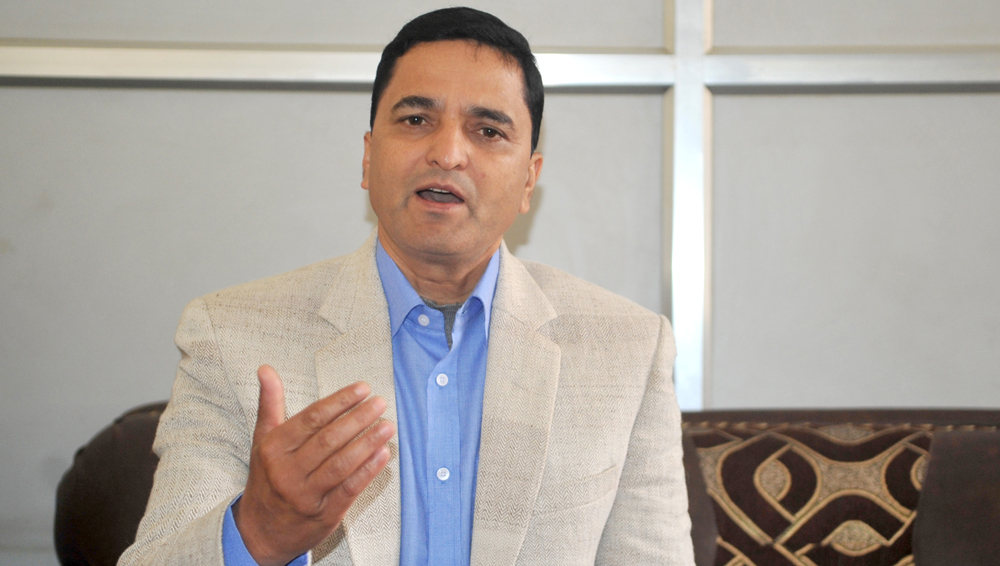 Kathmandu / Jan. 11: Minister of Culture, Tourism and Civil Aviation, Yogesh Kumar Bhattarai, has said time has come to stop intellectual human resource. The capital flight is also worrying concern, he stressed.
At a programme organized on 14th anniversary of the Education Consultancy Association Nepal here today, Minister Bhattarai said it was upsetting that many people had left country for abroad study resulting in huge capital flight.
He urged the ECAN to play role to return Nepali students completing higher study abroad. "Its good to study abroad. They get opportunity to learn about development. Once they are returned home after study, it would help contribute to national prosperity," the Minister observed.
He reminded that huge number of Chinese scattered across the globe returned home in 1980s and helped country's development efforts.
On a different role, he said Visit Nepal Year 2020 was launched to promote Nepal as the world market of tourism. He hoped ECAN would help bring in tourists in Nepal. RSS