SC says Bhatbhateni, others evaded VAT worth billions
January 13, 2020 | 8:13 pm&nbsp&nbsp&nbsp&nbsp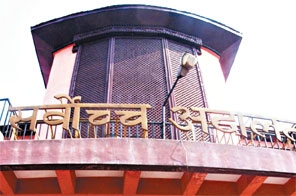 Kathmandu / Jan 13: Supreme Court on Monday said that Bhatbhateni Super Stores had evaded taxes through the use of fake Value Added (VAT) bills.
A joint bench of Chief Justice Choelndra Shumsher JBR and Justice Prakash Kumar Dhungana validated the decision of Revenue Tribunal concluding various firms including Bhatbhateni evaded tax using counterfeit VAT bills.
Shankar Oxygen Gas Pvt Ltd, AIT Pvt Ltd and Mahesh Baniya were also found guilty in tax evasion case, according to the verdict.
Revenue administration had earlier fixed the tax amount to be paid by the aforementioned firms and companies after it found them to have evaded VAT and income tax.
Following the administration decision, they took it to administration review and revenue tribunal. However, the decision didn't favour them. Then, they finally moved the apex court. However, the apex court also validated the decision of revenue tribunal.
Following the court verdict, the firms are required to pay the tax amount as determined by the revenue administration.
However, the Apex Court gave a different verdict over two cases of Arun Inter-continental.