Efforts on to amend National Park Act soon: Chairman Dahal
January 14, 2020 | 9:06 pm&nbsp&nbsp&nbsp&nbsp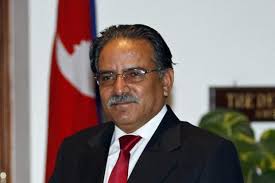 Chitwan / Jan 14: Chairman of the ruling Nepal Communist Party (NCP), Pushpa Kamal Dahal 'Prachanda', has informed that the National Park Act 2029 was being amended soon. At a programme organized to inaugurate the khichara festival organized by ethnic Tharu people at Madi on Tuesday, Chairman Dahal argued that as the National Park Act only focused on protection of wildlife and failed to heed human security, so it had to be amended.
On the occasion, Chairman Dahal also laid a foundation stone to a resort and horticulture to be run by the NRA and Partners Company under the Idea for Nepal. The horticulture and resort covers 50 bighas of land.
The former prime minister said various projects were being run to develop Madi as a prosperous place.
The khichara festival will run for a week. RSS