Sandeep Lamichhane to be honored Youth Icon
February 4, 2020 | 8:43 pm&nbsp&nbsp&nbsp&nbsp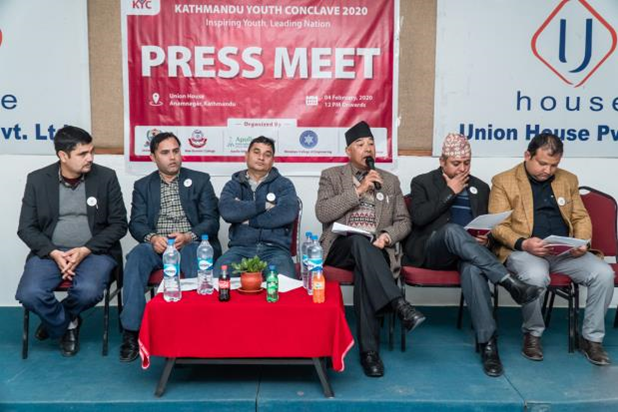 Kathmandu / Feb 04: Cricketer Sandeep Lamichhane will be honored KYC 2020 Youth Icon at KTM YOUTH CONCLAVE (KYC) 2020 main event this Friday. He will also receive a sum of one lakh rupees as prize money. Alongside, national Taekwando player Ayasha Shakya too will be honored at the program. Hon'ble Minister of Youth and Sports, Jagat Bahadur Sunuwar and Hon'ble Minister of Culture, Tourism and Civil Aviation, Yogesh Bhattarai has kindly consented to grace the ceremony.
With an aim to bringing together over 3,000 youths from diverse educational background, communities and geographical locations to a common symposium, we are organizing KTM YOUTH CONCLAVE (KYC) 2020 coming Friday in Kathmandu. This will be one of the largest congregation of youths (especially, but not limited to, students from +2 level and beyond) and leadership forum created by a group of colleges.
The event is organized jointly by Universal College, Kathmandu Model College, Apollo International College, New Summit College and Himalaya College of Engineering.
It serves an ideal platform for connecting youths and empowering them with the required leadership, managerial and industrial skills. Some of the major objectives of the Mega Event KTM YOUTH CONCLAVE (KYC) 2020 includes to help students to find the right career path, to encourage them towards social engagement and outreach, to bring much-needed change in traditional academic ecosystem, to promote promising startup ventures and to connect celebrities and stakeholders to a wider young group of audiences. With the learning from the KTM YOUTH CONCLAVE (KYC) 2019 last year, this year's event too will inspire youths from Kathmandu and at least 10 other cities of Nepal to inspire youth in leadership, create opportunities in Nepal, avoid brain drain and in some way address the academic development.