COVID-19 fallout: Sauraha hotels start cutting down staff
March 4, 2020 | 10:11 pm&nbsp&nbsp&nbsp&nbsp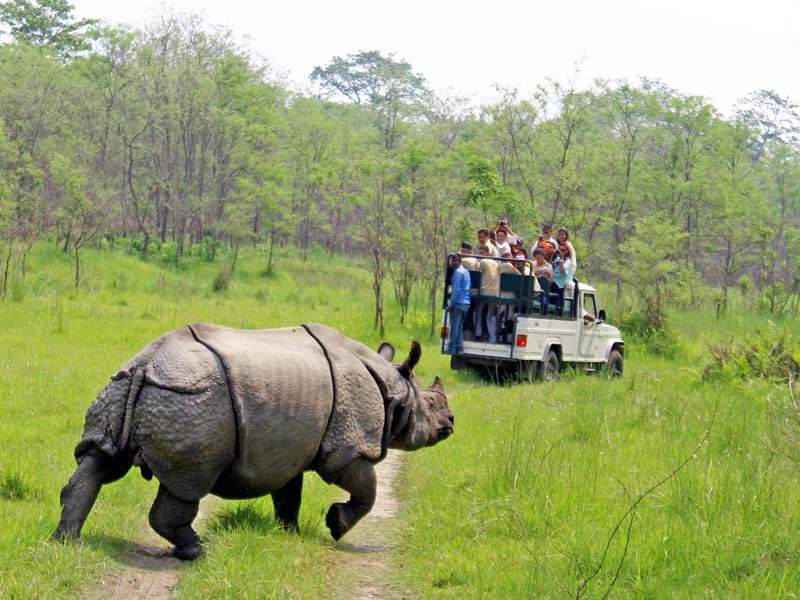 Narayan Adhikari / Chitwan. 4: The hotels in Sauraha, a major tourist area here, have started sending their staff on leave after the fall in the number of visitors due to the fear of coronavirus (COVID-19). The hotels here are currently occupied only 15 to 20 per cent.
Regional Hotel Association Sauraha president Deepak Bhattarai said there was almost 90 per cent hotel booking around this period last year. He added that although hotel occupancy is now 20 per cent as domestic events and programmes are taking place, this would drastically go down after few days.
There are only some European, Indian and Nepali tourists in Sauraha at present. All the advance bookings have been cancelled.
According to Bhattarai, around half the number of hotels in Sauraha have send 50 per cent of their staff on leave with the dwindling number of visitors and hotel bookings. The hotels here employ employees ranging from 10 to 70. Some more hotels are said to be preparing to send half their staff on leave. Staffs staying on leave are paid half their salary.
Before this, the hotels here used to send their employees on leave like this until 10 years back during the lean period in the rainy season.
Bhattarai said that although the hotels did not come across this problem in the recent past some years, now they are facing the problem due to the fear of COVID-19.
Association's immediate past president Suman Ghimire said the hotel operators were not in a position to pay the bank loans and the interest instalments next month.
Ghimire believes that more than 8 billion has been invested in the hotel industry in Sauraha. This investment does not include the land property. It is said the hotels have equal amount in bank loans.
They were facing hard time to pay loans and interests and worried about being blacklisted by banks as trade suffers due to the fear of the virus, he said. Businesspersons should be given additional deadline to pay loans and interests rather than exempting loan interests, he viewed.
Chinese travel agents are yet to make payments, said tourism entrepreneurs. Earlier, Sauraha suffered trade after being hit by many factors like the Maoist insurgency, the earthquake of 2015 and a border blockade.
This time the infection may affect trade here the most, said tourism entrepreneurs. Even domestic tourists fear visiting Sauraha due to the infection, said Ghimire. The government has also requested people not to organise gatherings and programmes in view of the virus that has hit China hard.
As a result of a virus fear, Sauraha which mostly receives Chinese tourists has been affected hardest.
Tourism sector ranging from big hotels, restaurants, shops and jungle safari etc. in Sauraha has been hit hard, resulting in revenue collection effect.