Minister Bhattarai directs for formation of 'Action Team'
March 4, 2020 | 10:11 pm&nbsp&nbsp&nbsp&nbsp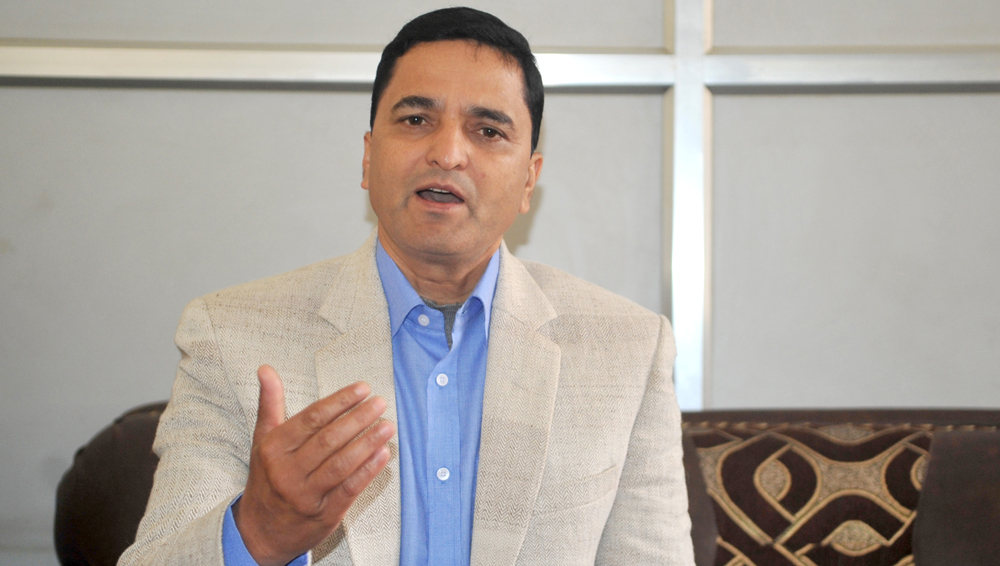 Kathmandu / Mar. 4: Minister for Culture, Tourism and Civil Aviation Yogesh Kumar Bhattarai has directed the bodies concerned to form an 'action team' at Civil Aviation Authority of Nepal (CAAN) and Nepal Tourism Board (NTB) to carry out a study on the impact of coronavirus (COVID-19) on tourism sector and the measures to be taken in this regard.
Minister Bhatatrai gave such direction in a discussion organised at the Ministry and its subordinates on Wednesday. Asking to send a letter at the Ministry if any policy-level decision is needed, he shared information that a team under the leadership of Ministry secretary for the necessary decision.
The Tourism Minister also suggested all organisations associated with tourism sector and experts to give suggestions about the impacts of COVID-19 and steps to be carried out from the stakeholders within three days.
Stating that high alertness was adopted at Tribhuvan International Airport, he said a process was forwarded by coordinating with Health Ministry to establish 'help desk' at other airports out of the Kathmandu Valley, where there is movement of high number of people. He also urged the tourism entrepreneurs to operate their business without being worried.
Similarly, Secretary at the Ministry, Kedar Bahadur Adhikari, spoke on the condition of coronavirus so far.
Likewise, Director General at CAAN, Rajan Pokharel, Chief Executive Director of the NTB Dr Dhananjay Regmi, as well as chiefs and representatives of different organisations associated with tourism sectors informed about the effects posed by coronavirus in the tourism sector.